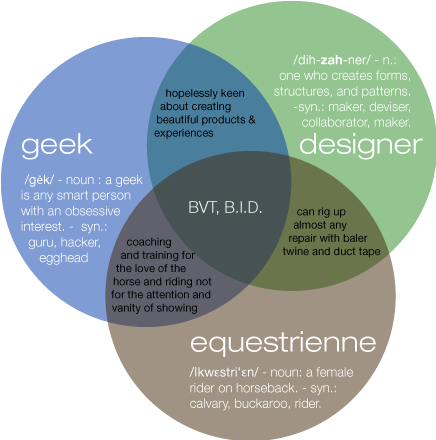 Originally from New Brunswick, in the small military town of Oromocto, Bonnie Van Tassel brings the perspective of military life and Maritime hospitality to her design practice in Toronto, Ontario. Originally studying Mechanical Engineering at Carleton University in Ottawa, Ontario, Bonnie realized her passion for design and after completing two years of the program, changed majors within the faculty to study industrial design. Her grad thesis project was undertaken in conjunction with the Ministry of Natural Resource's Aviation and Forest Fire Management program. The project was a Mobile Power Unit for the management and nomadic charging of essential telecommunication devices used by forest firefighters in the wooded regions of Canada. The project group that Bonnie was a part of collectively earned the Innovation through Collaboration award from the Carleton University School of Industrial Design. Earning a Bachelor's degree in 2008, minoring in Developmental Psychology, she promptly married her long-time beau, Eric and they high-tailed it to a new start in Toronto. They arrived to their Riverdale residence in late 2008, and at the pinnacle of the unforeseen economic depression that saw many designers out of work and few opportunities for new grads.

Convinced that there were avenues to build experience even when few were hiring design graduates, Bonnie launched her consulting business, primarily focusing on branding materials and web UI based on the clients' needs. In 2009, Bonnie partnered in business with her husband and they opened Acumen Design & Development, bringing his talent for Computer Systems Engineering to the business offerings. The practice was fueled only by word of mouth and by early 2010 several corporations and small businesses were under contract for Bonnie's design services. In their new neighborhood of midtown Toronto, she had also begun to work for the Ralph Dunning Design Company, a Toronto-based technical apparel company, as operations manager at their flagship location. This position bolstered Bonnie's experience in small business management and administration, as well as in technical materials and understanding of apparel manufacturing.

Bonnie's work has been greatly influenced by a passion for equestrian sports and the vividly intricate history of saddlery; especially as it relates to the strong bond between culture, manufacturing and biology. She brings this passionate approach to every project - analyzing not only the direct matter at hand but also weighing in past and parallel perspectives to develop innovative concepts. She continues to provide design consulting services to a select group of clients, and is interested in gaining more experience in an environment that employs a team of professionals that can collaborate on projects together.